WUHAN XUCHUAN COMMUNICATION
TECHNOLOGY CO.,LTD
Wuhan Xuchuan communication Technology Co., Ltd. (hereinafter referred to as "Xuchuan Telecom") was established in April 2006 and is headquartered in Modern International Design City, Guannan Science and Technology Industrial Park, Donghu New Technology Development Zone, Wuhan.

Xuchuan Communication devotes itself to the field of optical communication industry, specializing in the development, manufacturing and sales of high-speed optical modules and FTTX PON series products.

As a rising star of domestic optical fiber communication access equipment, products are widely used in next-generation artificial intelligence optical communication networks and optical communication access services, mainly in the following three areas:
(1)FTTH 1.25G/10G PON
(2) Data center 100G/200G/400G
(3)FTTH PON Access Solution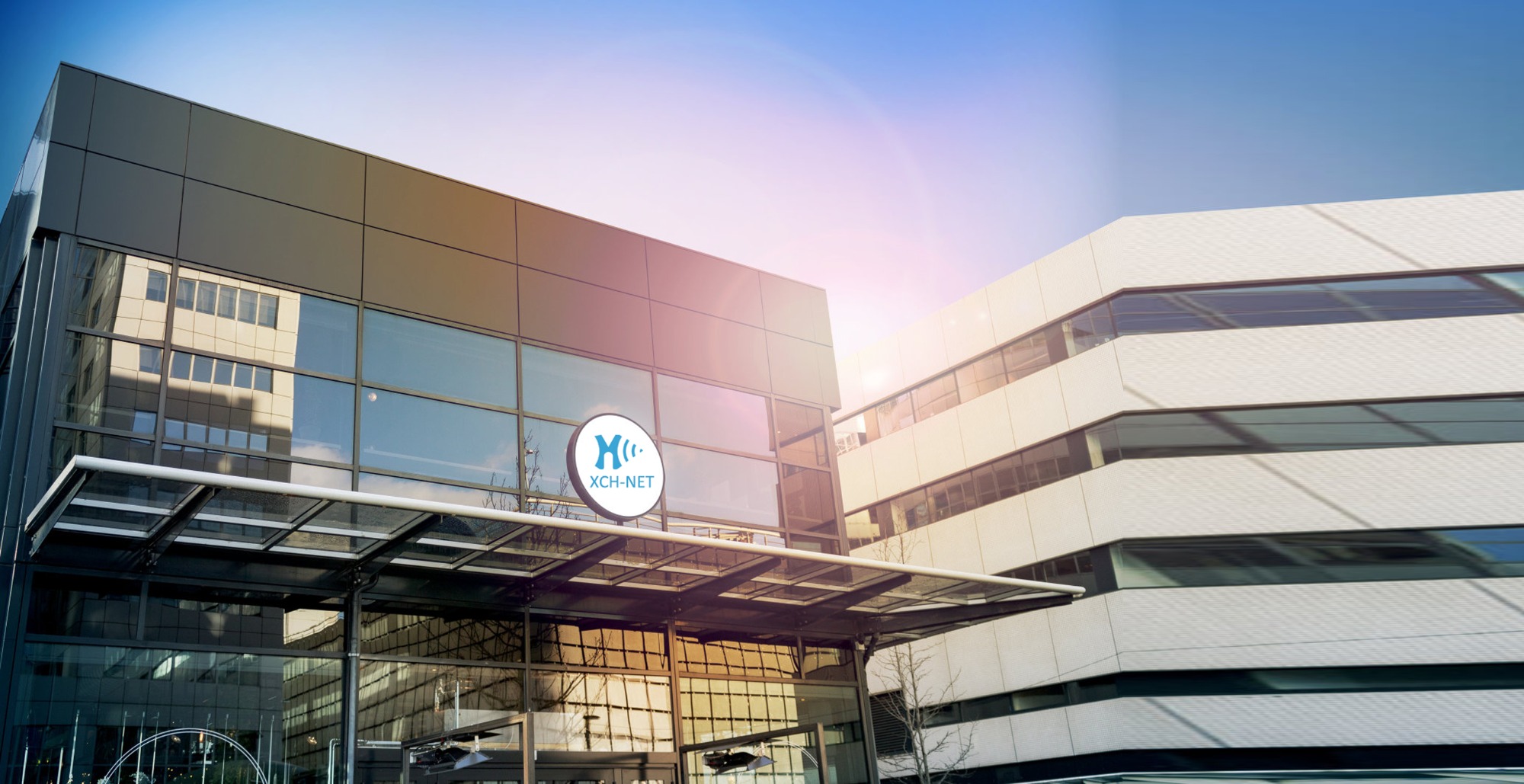 Company Scale and Strength
Project Patent Technology
Strong core technical team
The Xuchuan Telecom R&D team has been engaged in the optical communication industry for more than 20 years, and has excellent technology in the design and mass production of high-speed optical modules and optical devices. The products developed have a speed of up to 400Gb/s and a distance of up to 120Km. . All product designs are launched at high speed with excellent performance.

Because of the quick response to help customers increase revenue, optimize supply chain channels, improve the efficiency of their network operations, and achieve commercial success.
Customer needs and successfully achieved the project goals, the Asahikawa team is generally recognized by customers, and was invited to participate in many joint development projects of advanced products.

In addition to having excellent technology, the core team also has rich experience in operation and management. The team has run in for more than ten years, has strong project execution and landing capabilities, and can quickly respond to customer needs.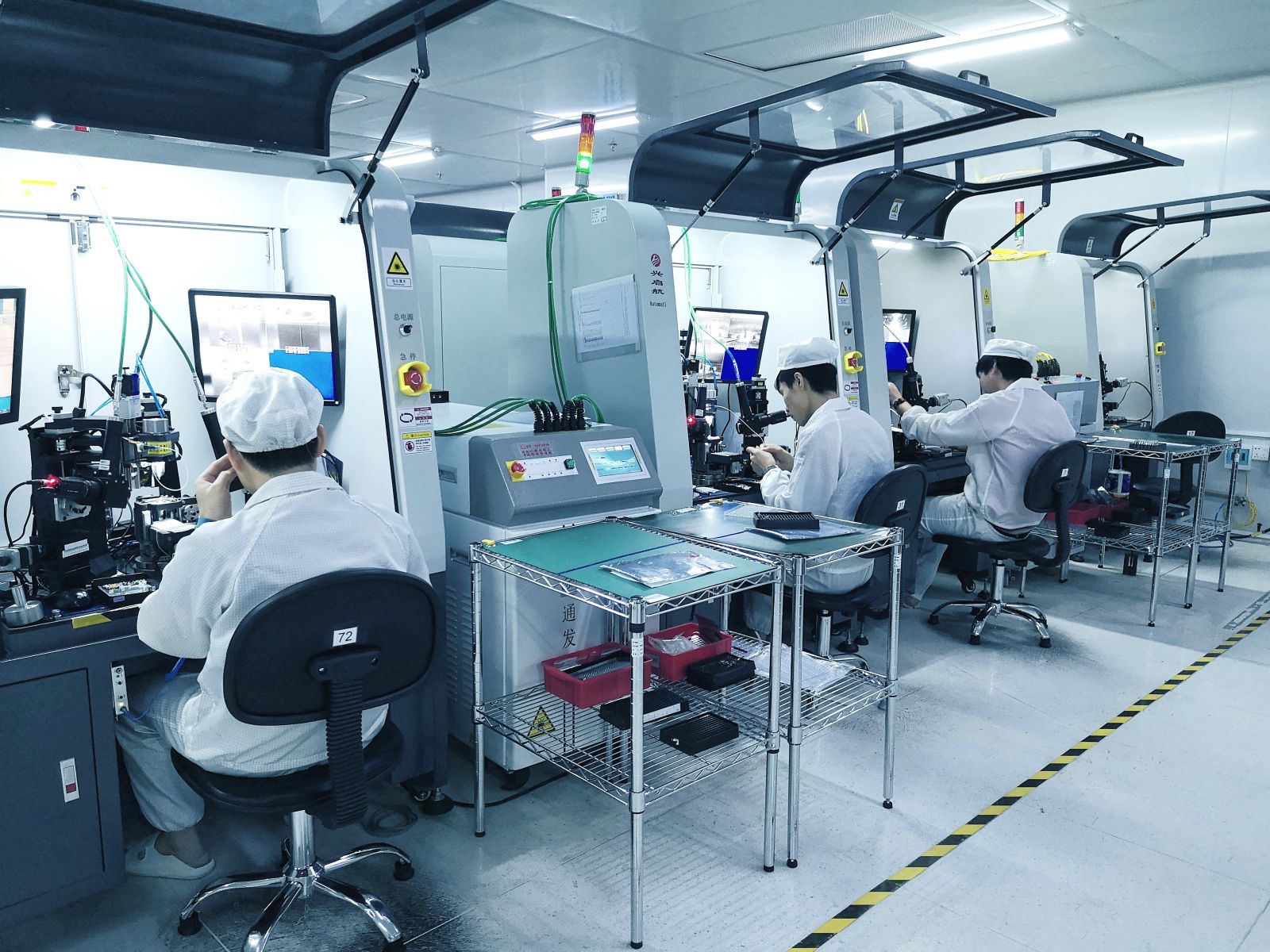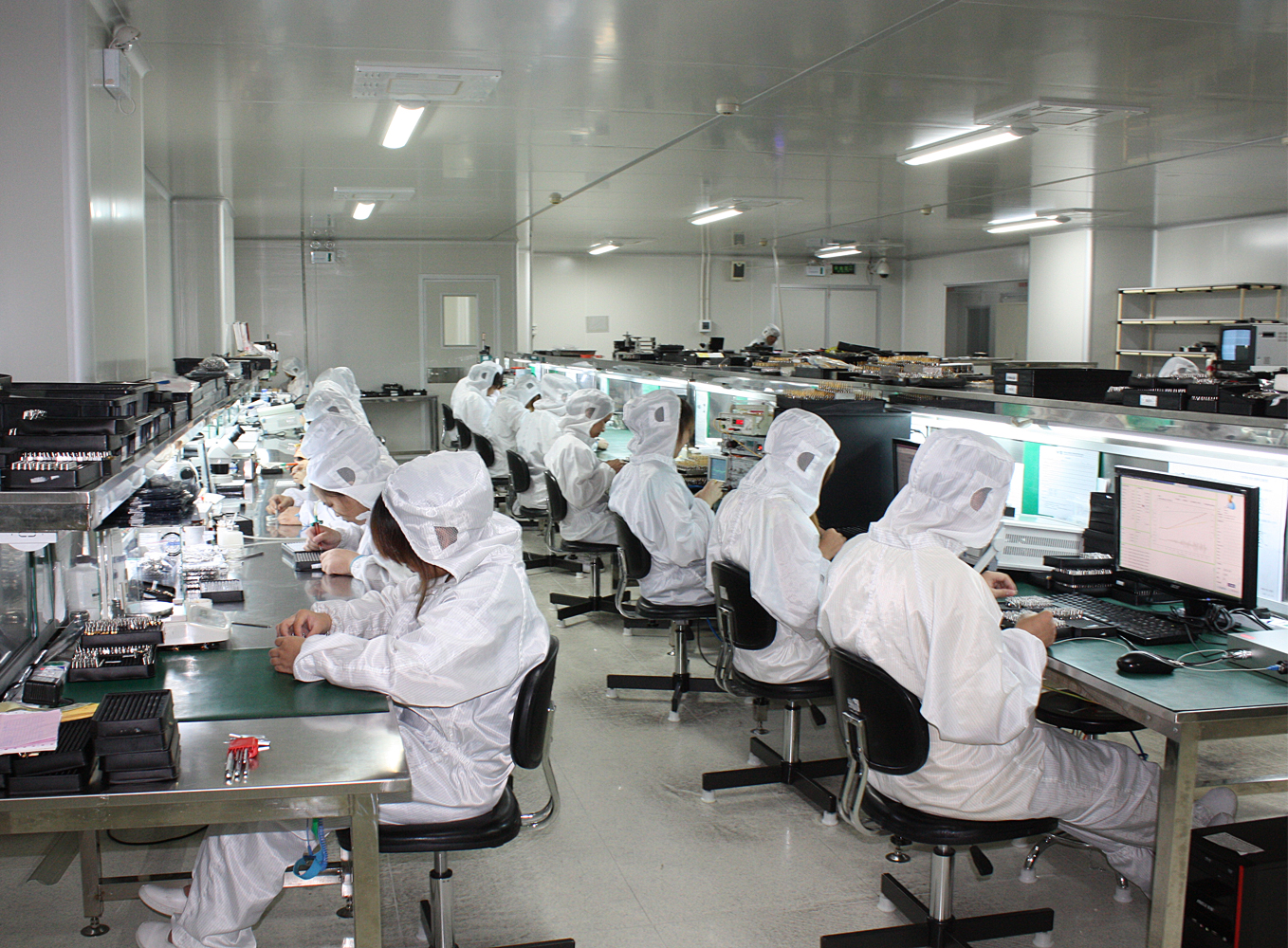 Leading industry in automated mass production technology
In the future, the competition for high-speed optical modules is actually the competition for the mass production capacity of high-end optical devices. In addition to professional product design capabilities, Asahikawa also has a solid automation equipment design team, and the automation equipment and processes required for production, including software/ The hardware is all independently developed.

The whole workshop is controlled and produced by the central computer. The production parameters of the products are all downloaded by the central computer; the production process data are all uploaded to the database. It not only realizes fully automated production, ensures the consistency and traceability of product quality, but also saves a lot of labor costs and management costs.
Xuchuan Telecom
also independently developed an MES system to control all production processes in an informatized manner, and realized a paperless and environmentally friendly workshop.
Strong Vertical Integration Ability
With years of accumulation and deep cultivation in the industry,
Xuchuan Telecom
has sufficient upstream and downstream supply chain integration capabilities, especially in the integration of upstream optical chips and electrical chips, and has formed strategic alliance partners with important domestic and foreign suppliers. In addition to quickly meeting market demand, it can maintain a very good
cost adva
ntage even in the fierce market price war, help customers increase revenue, optimize supply chain channels, improve their network operation efficiency, and achieve commercial success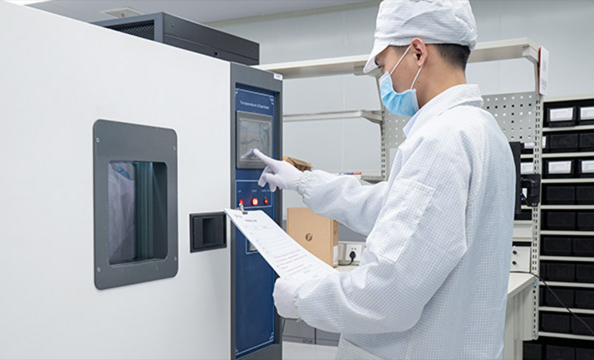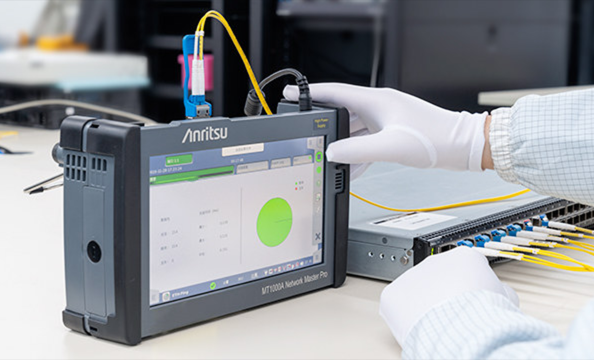 Project Case
DATA CENTER
The big data industry has risen to a national strategy. Therefore, the interconnection of data centers based on cloud architecture is particularly critical in the future. As the core carrier of big data, it is constantly pursuing low-power, high-density interconnection solutions. Asahikawa Communications has been deeply involved in this field. Over the years, a relatively complete overall interconnection solution has been developed. At the same time, 100G and beyond 100G solutions will soon be put on the market.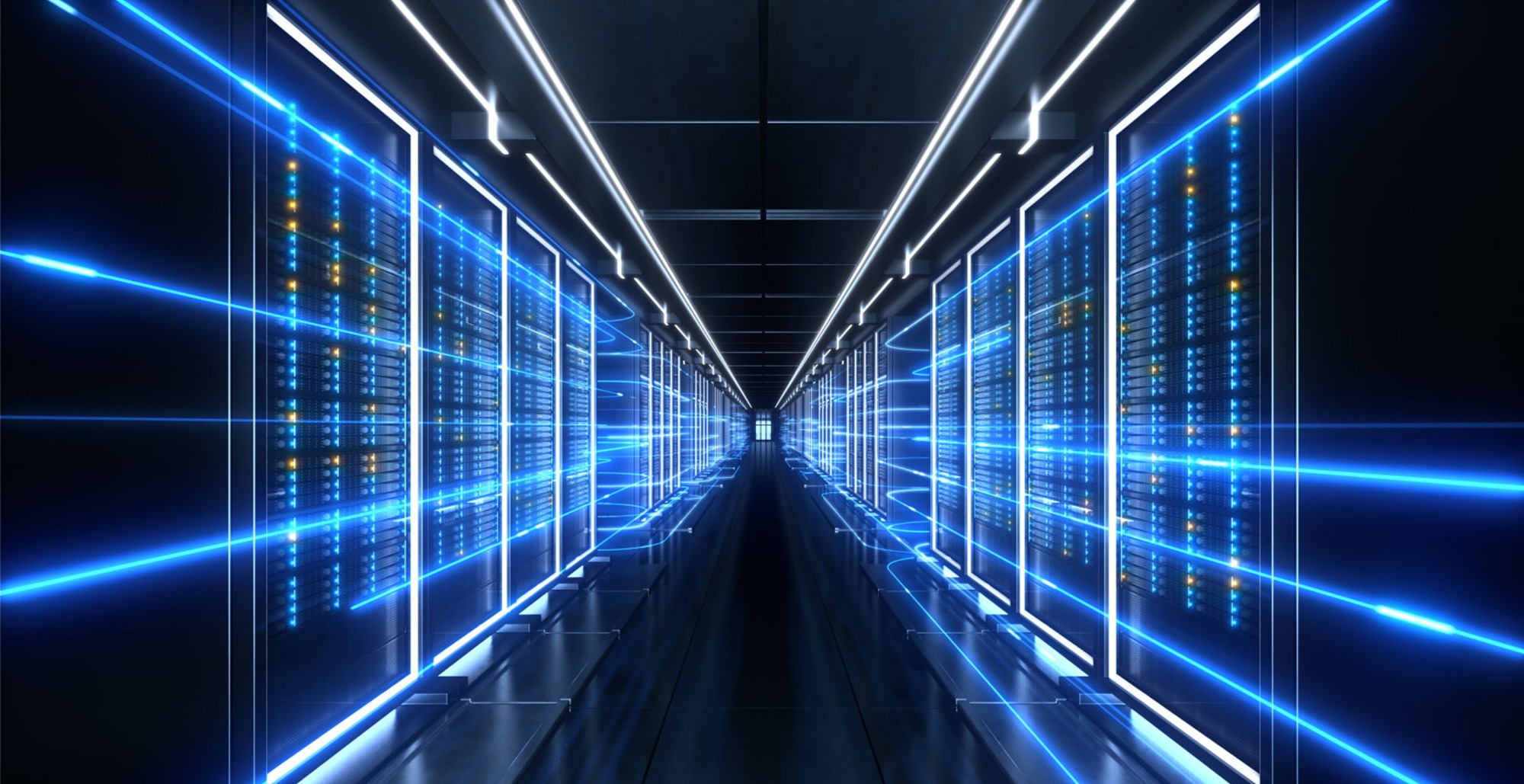 Wireless network solution
The successful deployment of 5G/LTE is inseparable from the construction of its mobile backhaul network. In order to adapt to different traffic requirements, different coverage distances, and different fiber core resource requirements, it is necessary to seek a flexible and diverse CPRI transmission network solution to support the operation of the backhaul network . Huagong Zhengyuan provides a full range of optical communication modules including 2km-15km 6G and 10G to meet the needs of CPRI transmission traffic.
FTTx Solution
Fiber to X (FTTX) includes many variants of fiber access infrastructure, including fiber to the room (FTTR). fiber to the home (FTTH), fiber to the building (FTTB), and fiber to the curb or cabinet (FTTC).
Fiber to the home (FTTH) is the installation and use of optical fiber and passive optical network technology GEPON to provide high-speed Internet access directly from a central point to individual buildings such as residences, apartment buildings, and offices. Compared with current technology in most places, FTTH has significantly increased the connection speed that computer users can reach. As a FTTX solution provider, Sun Telecom has the technology and expertise required for various types of networks and applications.